Time to enroll for Transitional Kindergarten and Kindergarten for the 2021-2022 school year! Any child that turns 5 between September 2 and March 2, 2022 is eligible to enroll and attend Transitional Kindergarten in the Fall of 2021. Children turning 5 years old on or before September 1st are eligible to enroll and attend Kindergarten in the Fall of 2021. Stop by our school office at Wingland Elementary to enroll your child today! Call 661.392.2125 for more information.
Register for the Standard Summer Academy today! The Academy is open to all Standard students in current TK - 7th grade! Deadline is April 30th! You don't want to miss this! Register here
https://bit.ly/3doudpx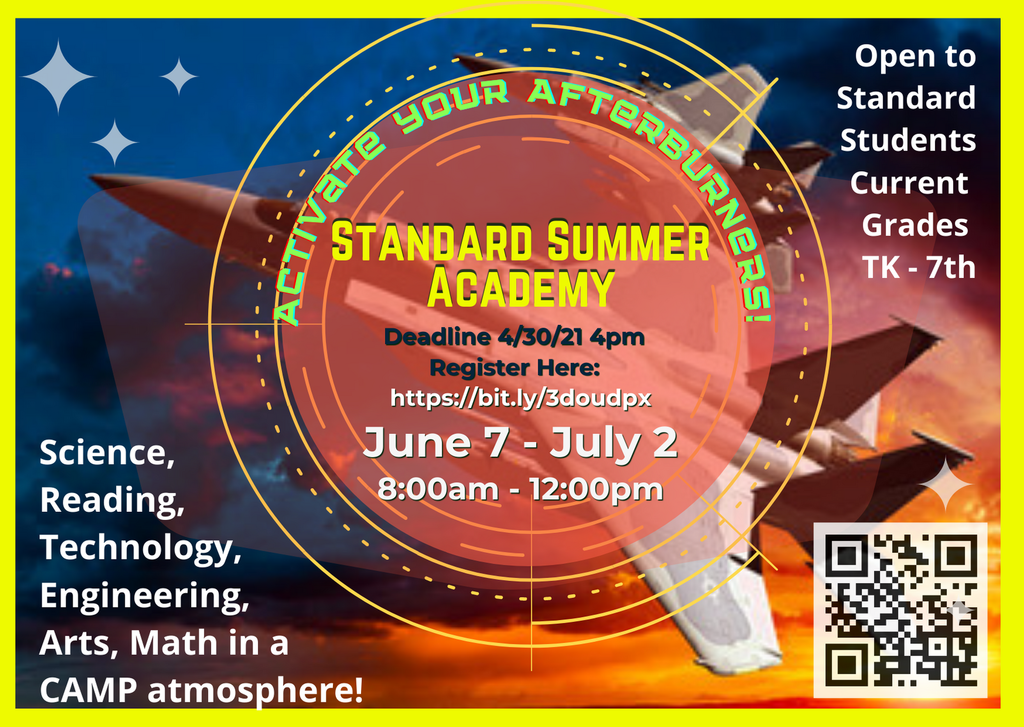 Standard School District and Wingland Elementary are ready for your students! Please watch the video below to see the preparations we have made to ensure your student's safe return to in person learning.
https://www.youtube.com/watch?v=aqacMmkeQrw
Parents: Here is direct link to the survey to choose the learning model for your child upon our return on April 6th. Please complete as soon as possible!
https://forms.gle/dtoUHESVgGDAfQyC6
Don't miss your chance to get your picture taken or to order school spirit wear! Pictures are today and tomorrow in the Standard Middle School gym from 1-5 pm. Order your Wingland Spirit wear here: until October 22, 2020. Our School ID number is: 141110
http://www.spiritandpride.com/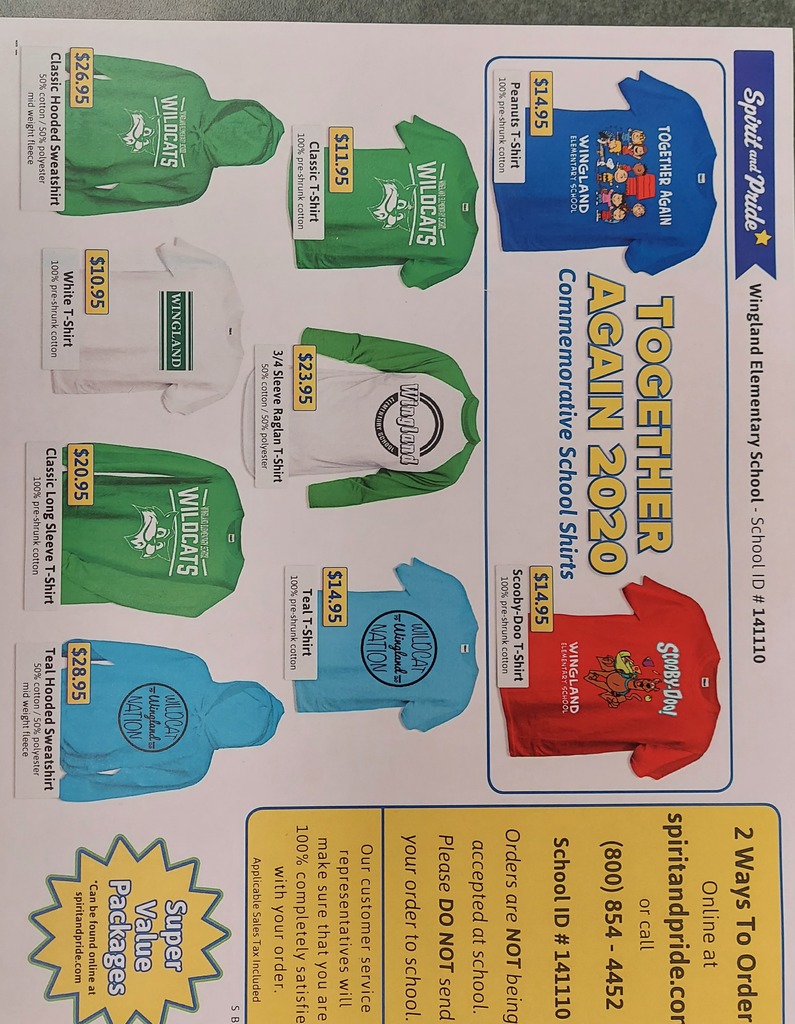 June 1 through June 26, 2020 meal distribution will be from 10:00 AM to 11:30 AM, Monday - Thursday at Standard Middle School, and the bus stop at West Day and Park Meadow Drive.