"April Showers..." Show your appreciation to a Teacher or Staff member by "showering" them with a compliment or praise! Follow the link to submit your note.
https://bit.ly/SSDAprilshowers
Due by 4/8/2022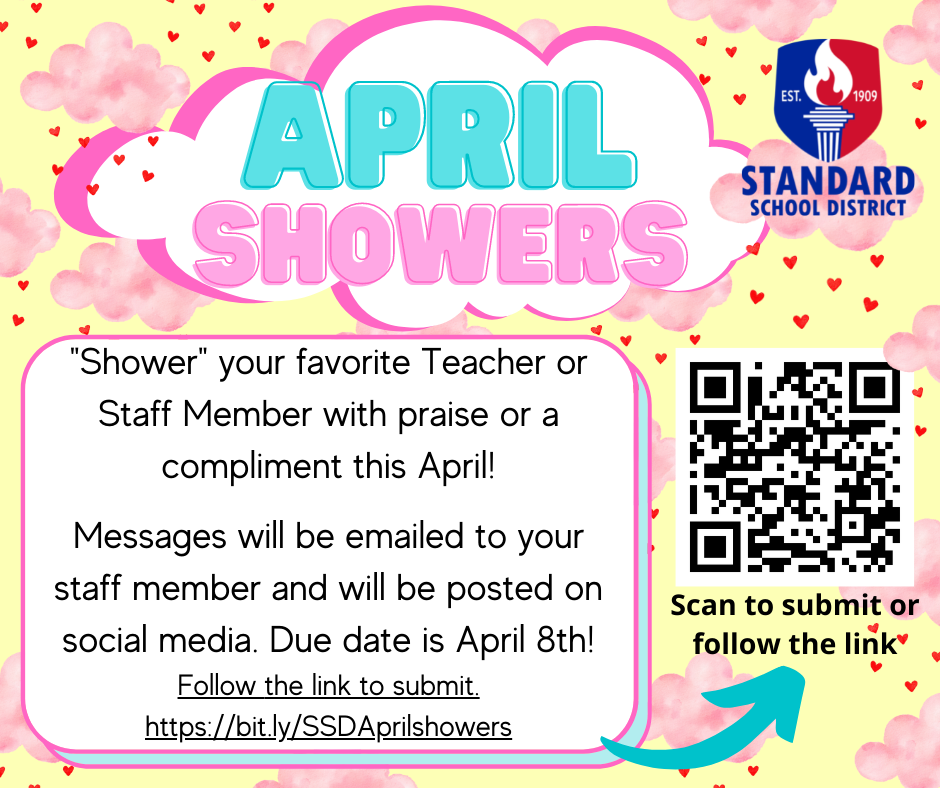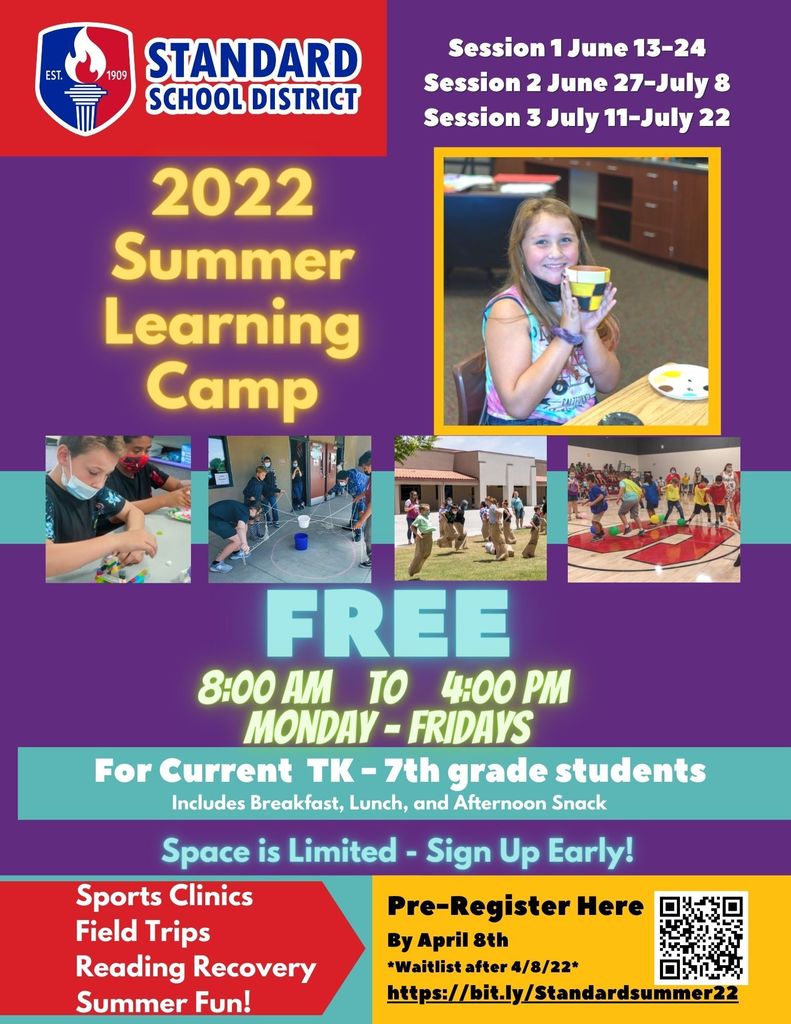 Registration for Summer Camp in Standard is OPEN! Sign up your child today for a summer of learning & fun! This free program offers three 2-week sessions from 8am to 4pm Mondays through Fridays.
https://bit.ly/Standardsummer22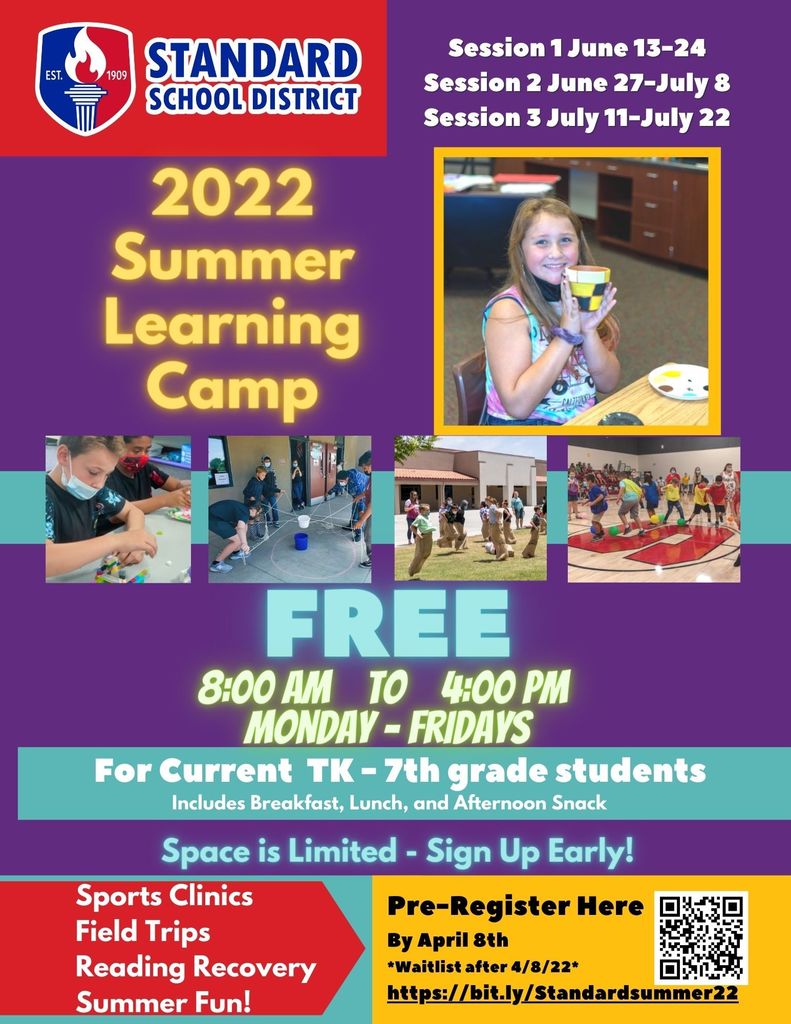 It's Track Season! Click this link for information on dates and registration. Open to elementary and middle school students. Sign Up Today!
https://bit.ly/Standardtrack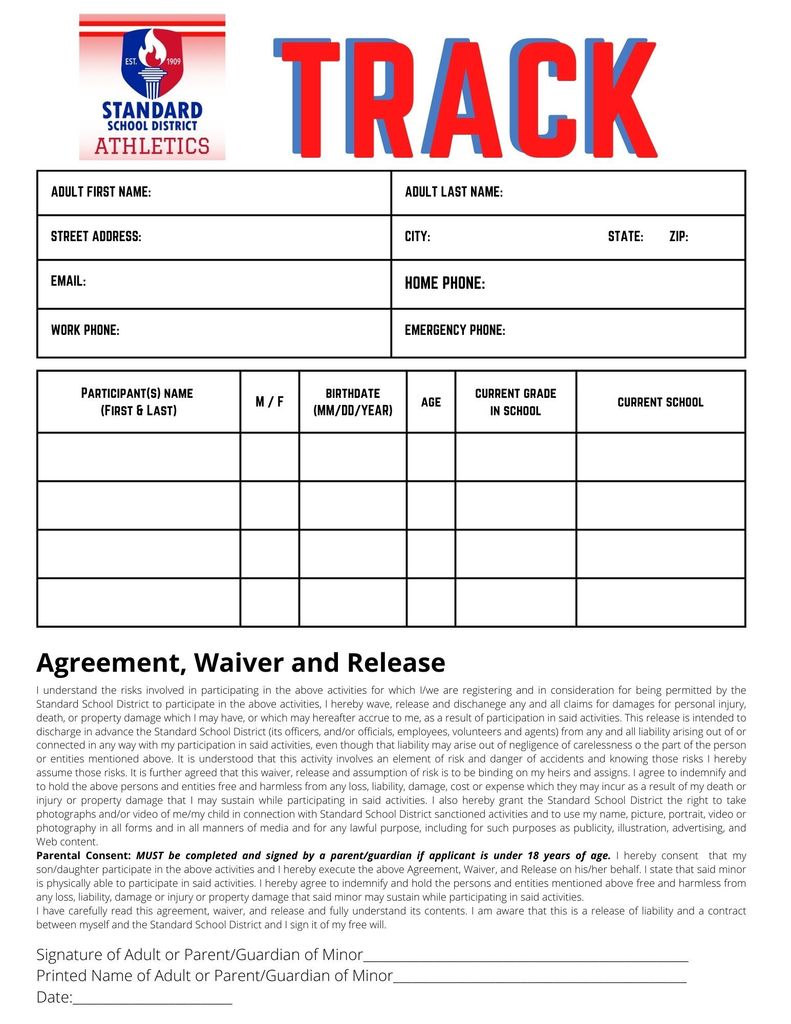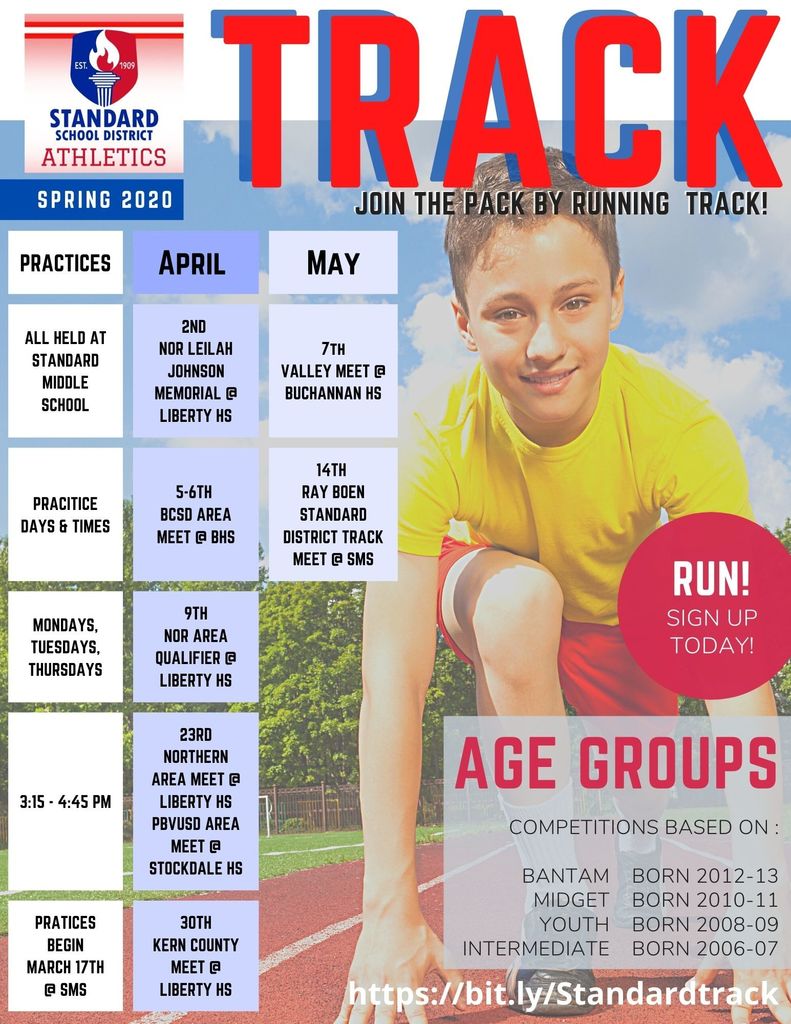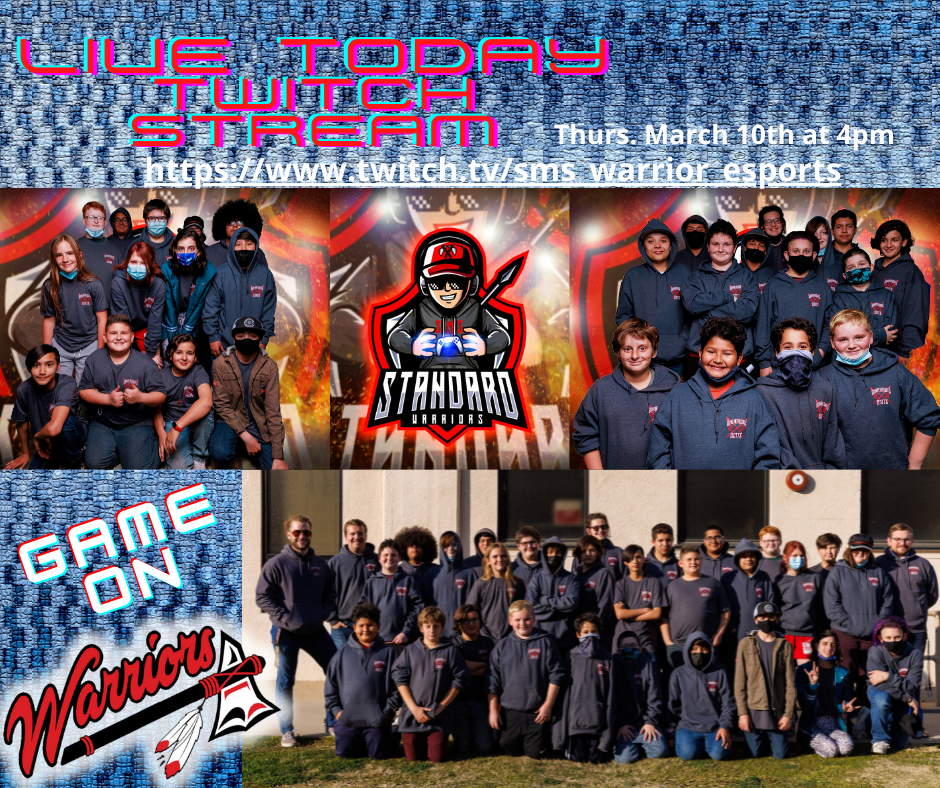 Don't forget to move your clocks FORWARD 1-hour this weekend, March 13th.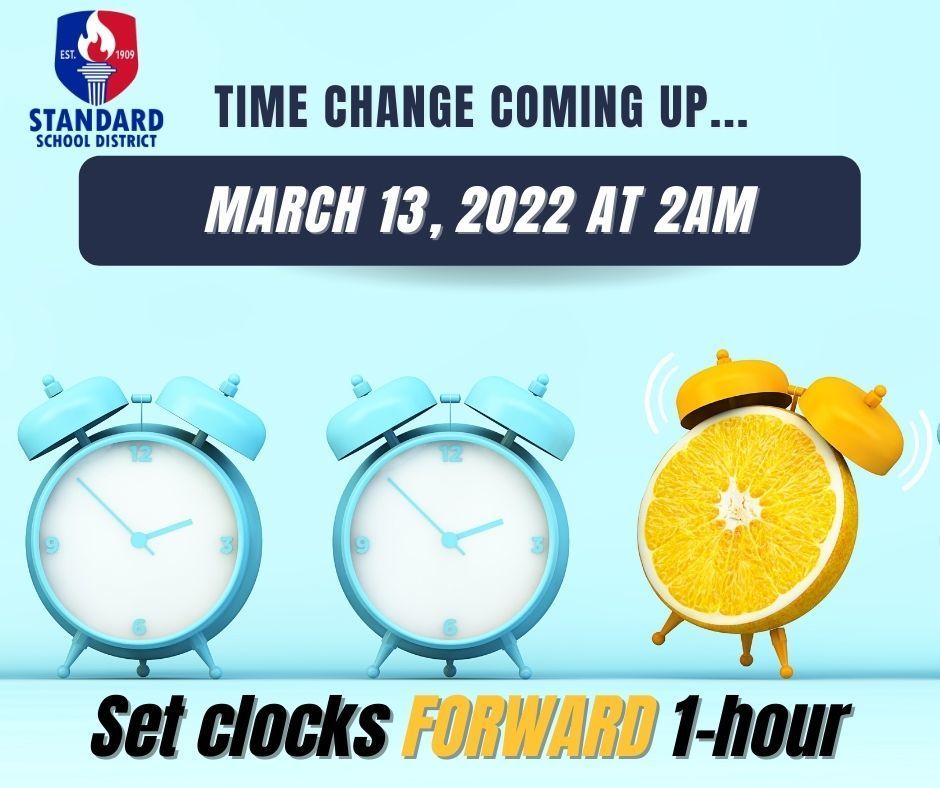 Congratulations to our Standard Athletes for competing this weekend in the tournaments for basketball and soccer in Rio Bravo Greely and the Bear Mountain League! We are proud of our first ever soccer team! Great work to all of our teams, coaches, and parents! #SSDWeCare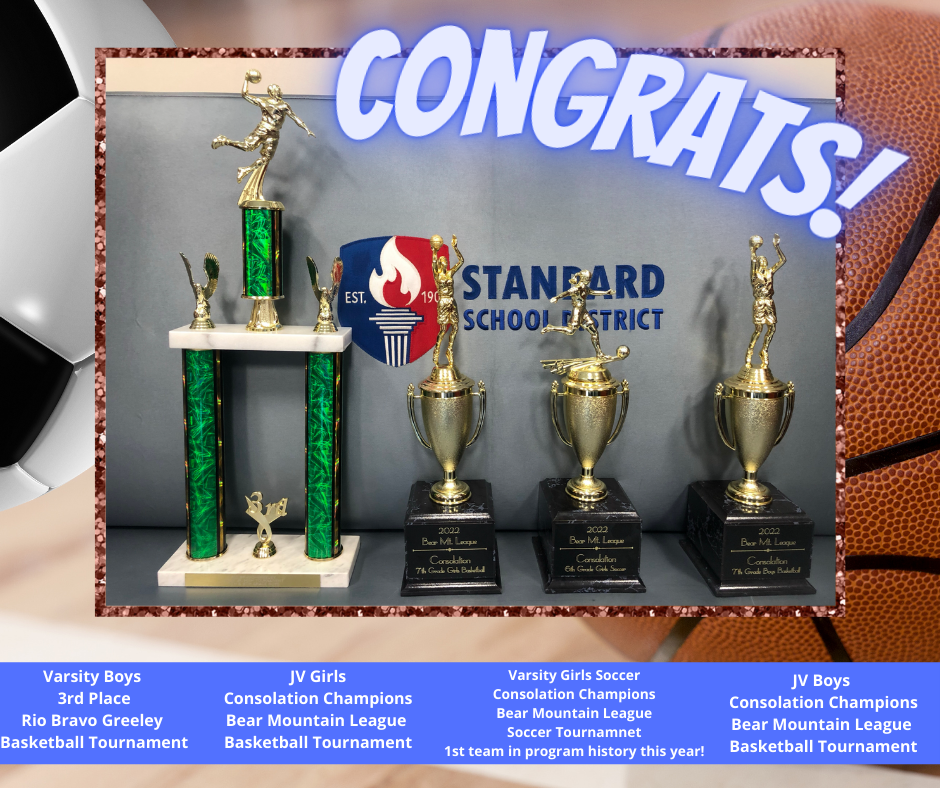 In honor of Presidents' Day, schools will be closed on Monday, February 21, 2022. #SSDWeCare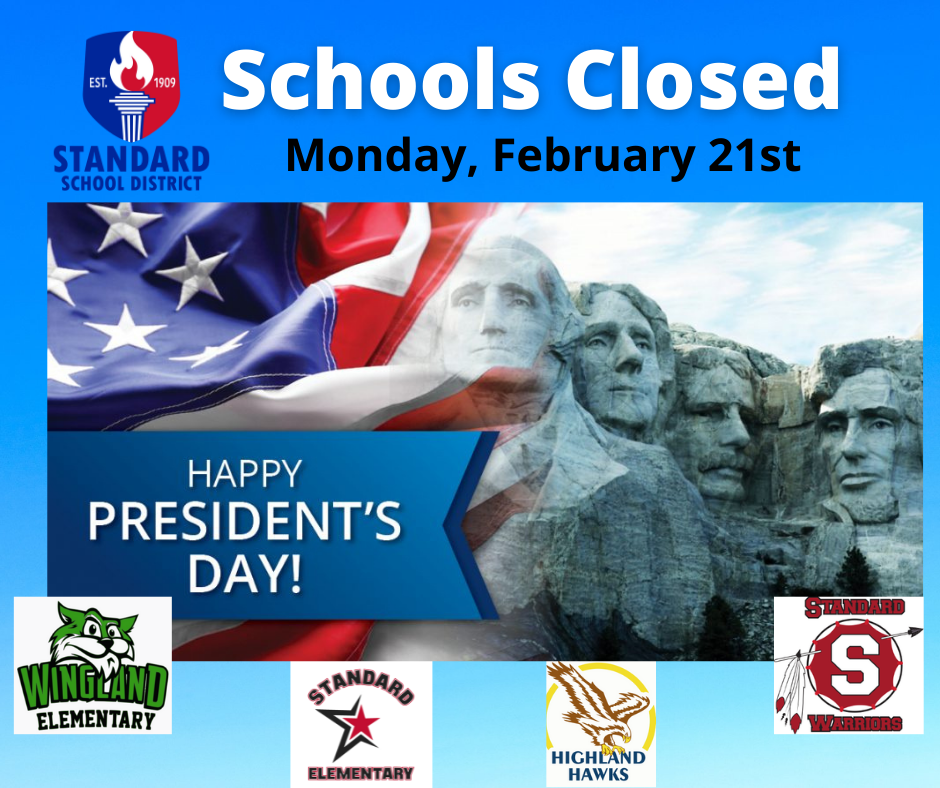 Did you know ESports is a recognized sport for which students can get college scholarships? ESports teaches students good sportsmanship, teamwork and strategies. We love our Warrior ESports program, lead by Coaches Mr. Colbert and Mr. Mauldin! Game On! #WarriorsUnite #SSDWeCare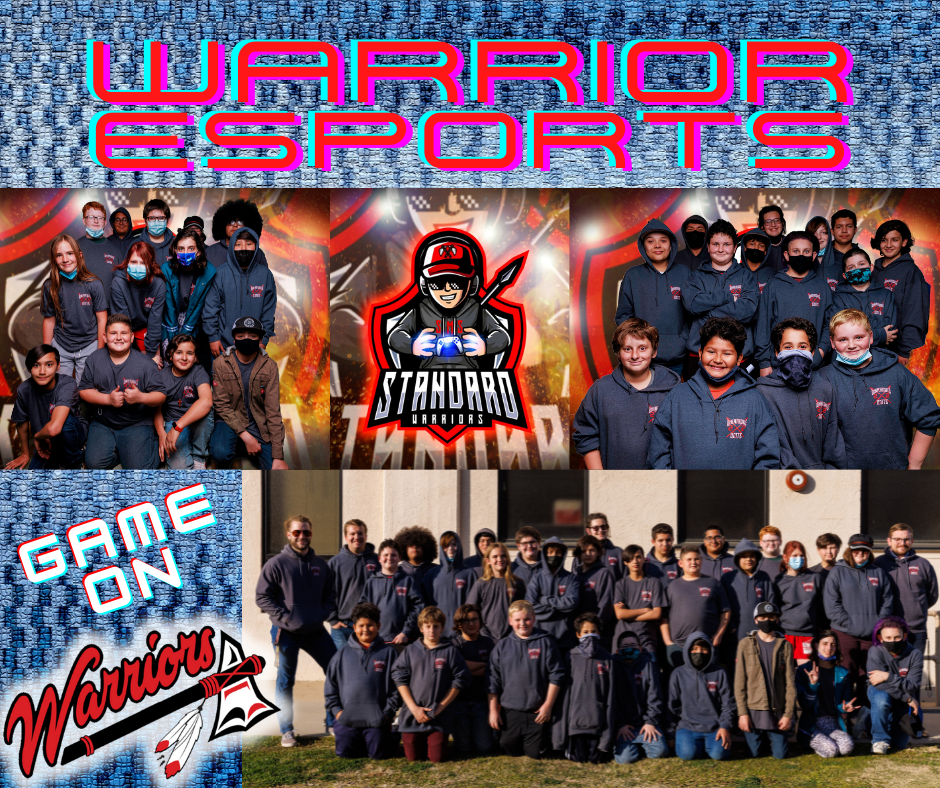 In honor of President Lincoln's birthday, schools will be closed on Monday, February 14, 2022. #SSDWeCare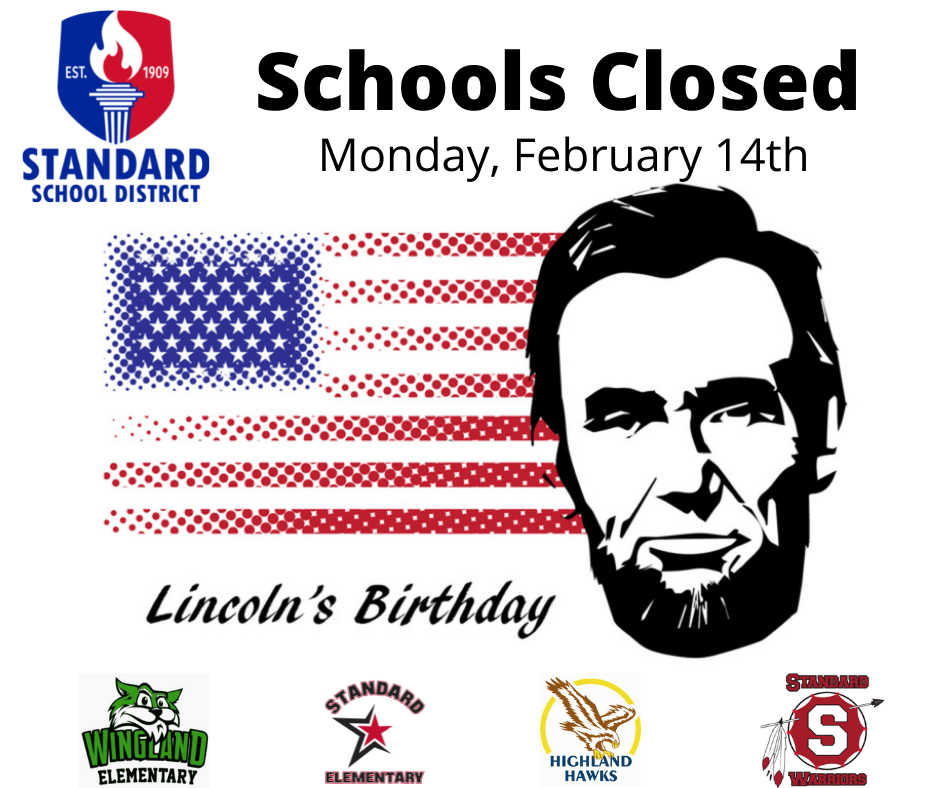 Standard School District is lucky to have great School Counselors! Happy National School Counselor's Week to Mr. Duran, Ms. Patrick, and Mr. Garcia! We appreciate all you do! #SSDWeCare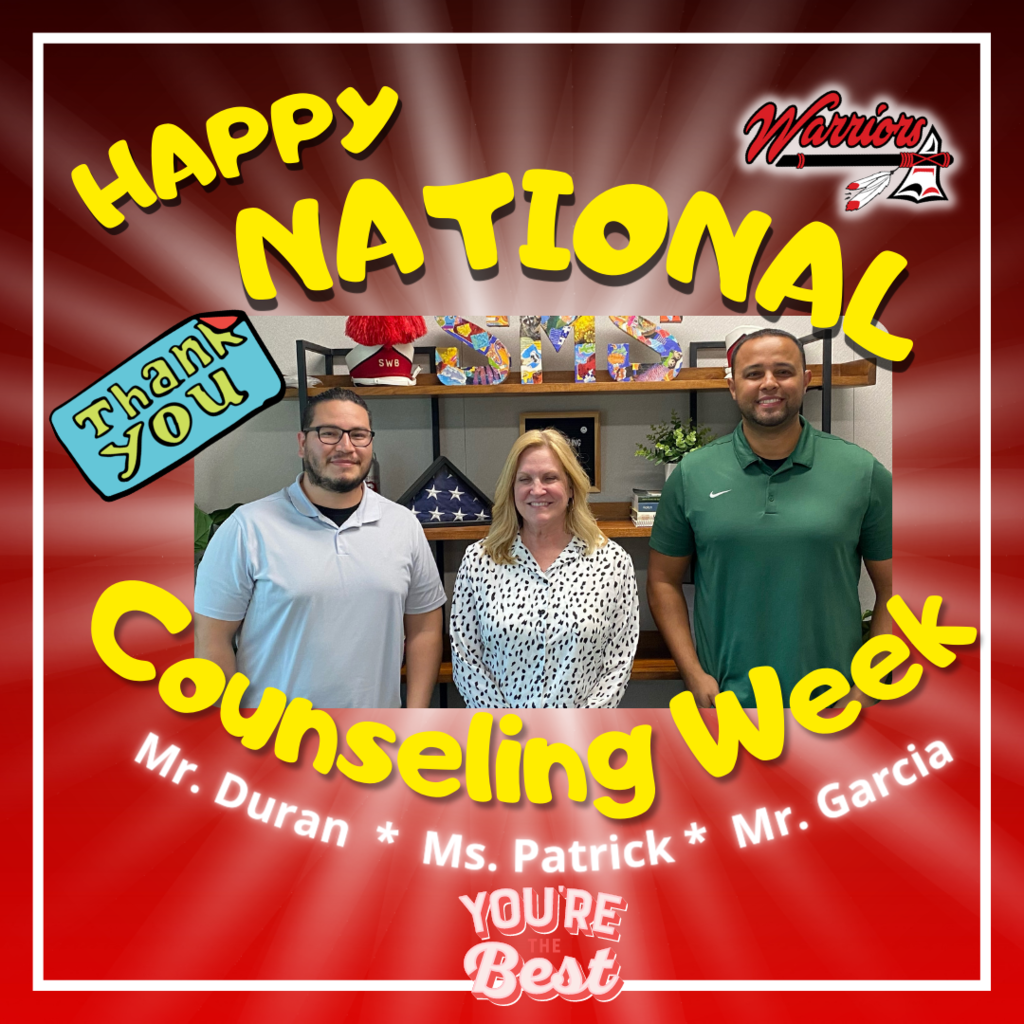 We love seeing our Zero-Period Strong Body Elective students trying out new equipment - parachutes create drag when sprinting during training! Thank you Mr. Chaney for sharing! #WarriorsUniteAlright #SSDWeCare #StandardAthletics
YEARBOOKS - It's that time again – time to order your SMS Yearbook for the 2021-2022 school year! Once again, the 68-page book is going to be featured in full color, and we hope this book will bring fond memories in the years to come. Click on the link to create an account.
https://www.shop.memorybook.com/school/181366_Standard_Middle_School/
SMS Yearbook Sales Commercial 2022
https://youtu.be/BO585FY_0ME
You can also make the yearbook even more special for your student by purchasing a yearbook ad. A yearbook ad is a loving tribute to your student, personalized with your own sentimental message and a cherished photo, or photo collage. It's quick, it's easy, and it'll last forever. You can design and purchase your ad online with a credit card through our secure site.
https://www.shop.memorybook.com/school/181366_Standard_Middle_School/
Yearbook Online Parent Pay to purchase:
https://www.shop.memorybook.com/school/181366_Standard_Middle_School/
Send your student a personal message in the yearbook for all to see! Love Lines is the way to do it. *Yearbook must be purchased separately (Limit 250 characters. No emojis or special characters accepted.) If you have additional Love Lines messages for additional students or additional family members who want to put a Love Line in your child's yearbook simply add them to your cart by placing another order. You may also pay with $25 CASH at the SMS office, which is open 7:30am - 4:00pm.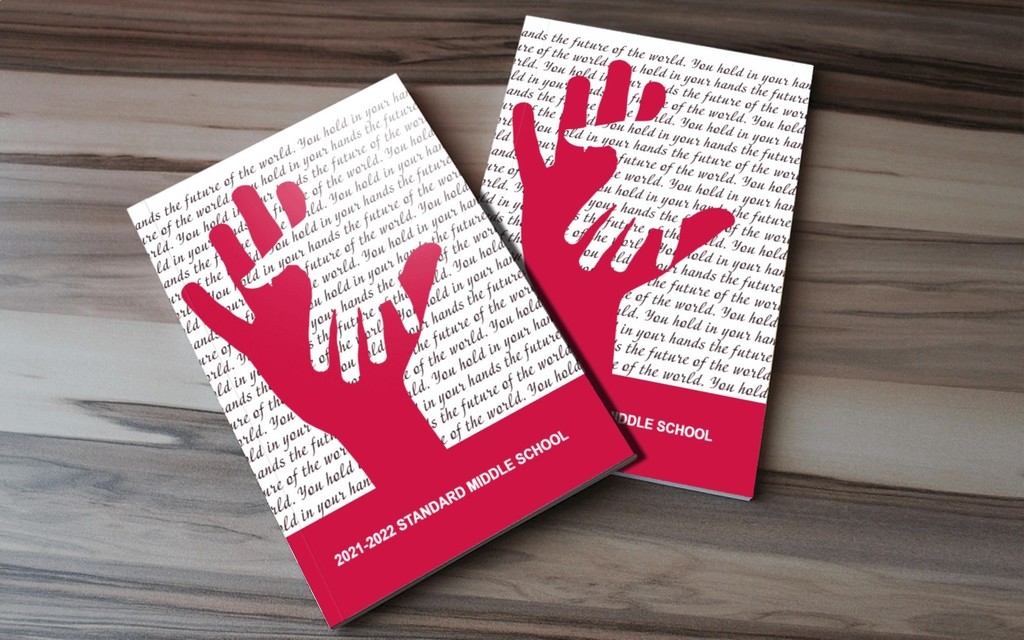 We love the new flags at our school! Standard Middle School - Way to go, Warriors! #SSDWeCare #WarriorsUnite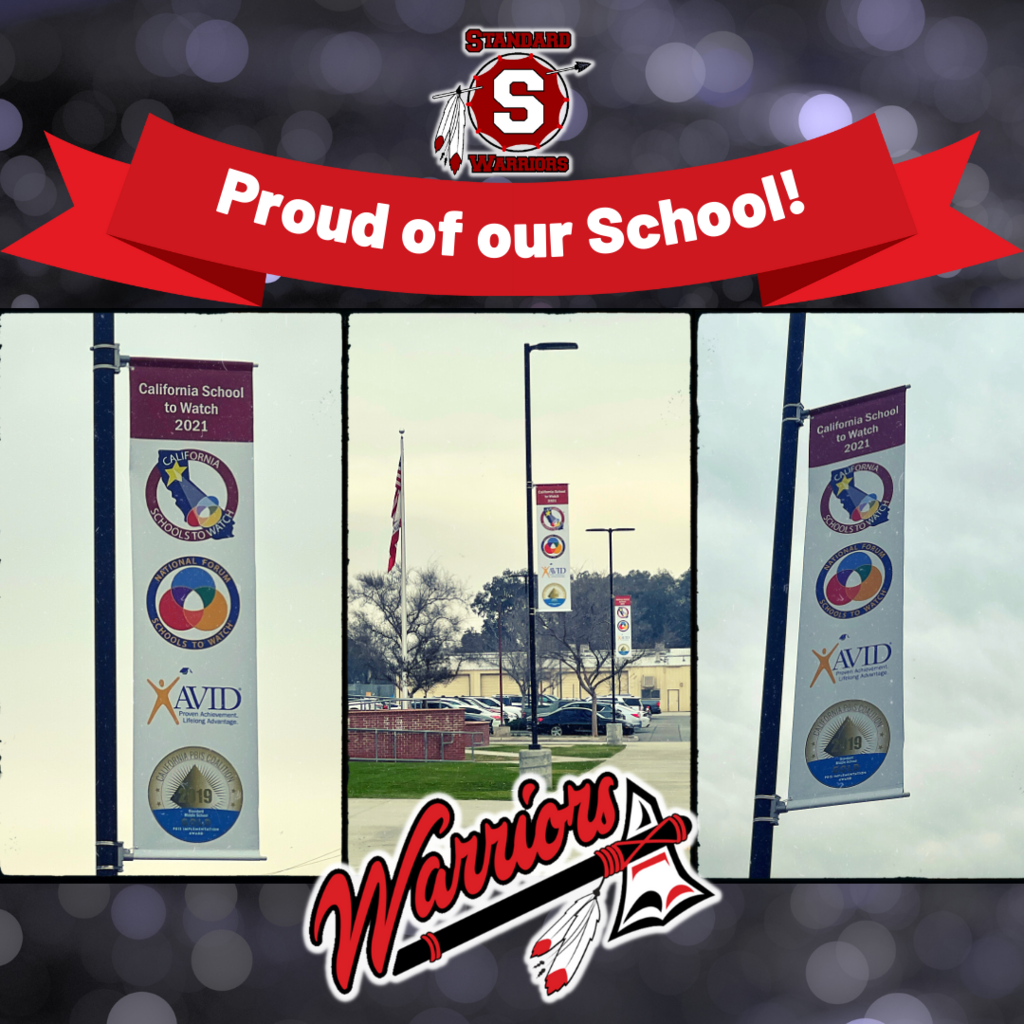 8th Grade science students have been working for two weeks on building a model of the Solar System! The students are very proud of their projects and so are we. Thank you to Ms. Lefler for sharing.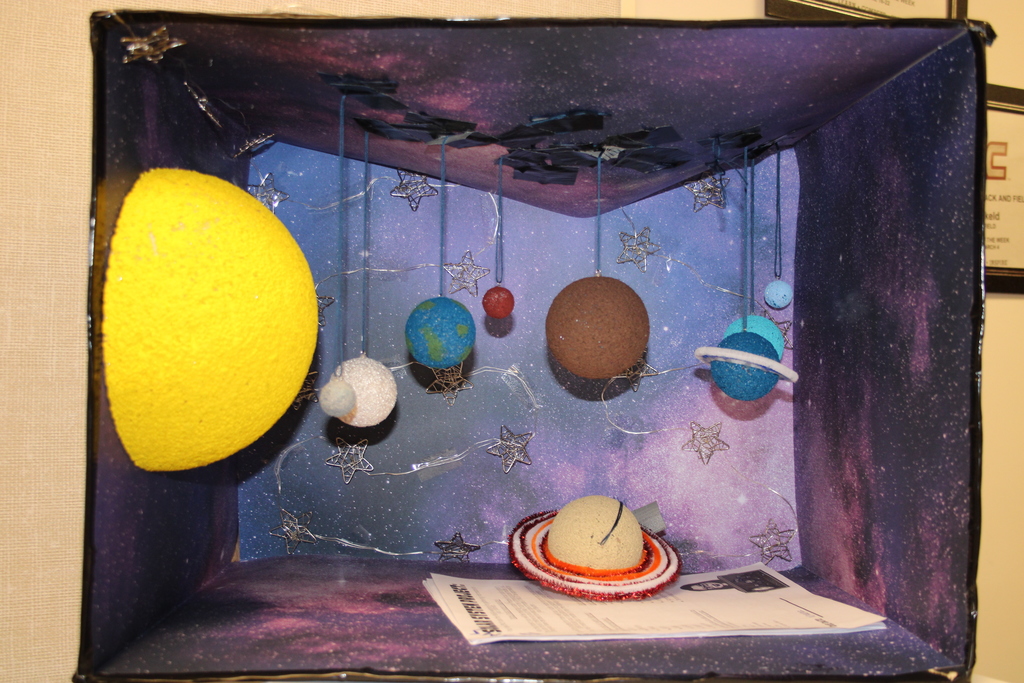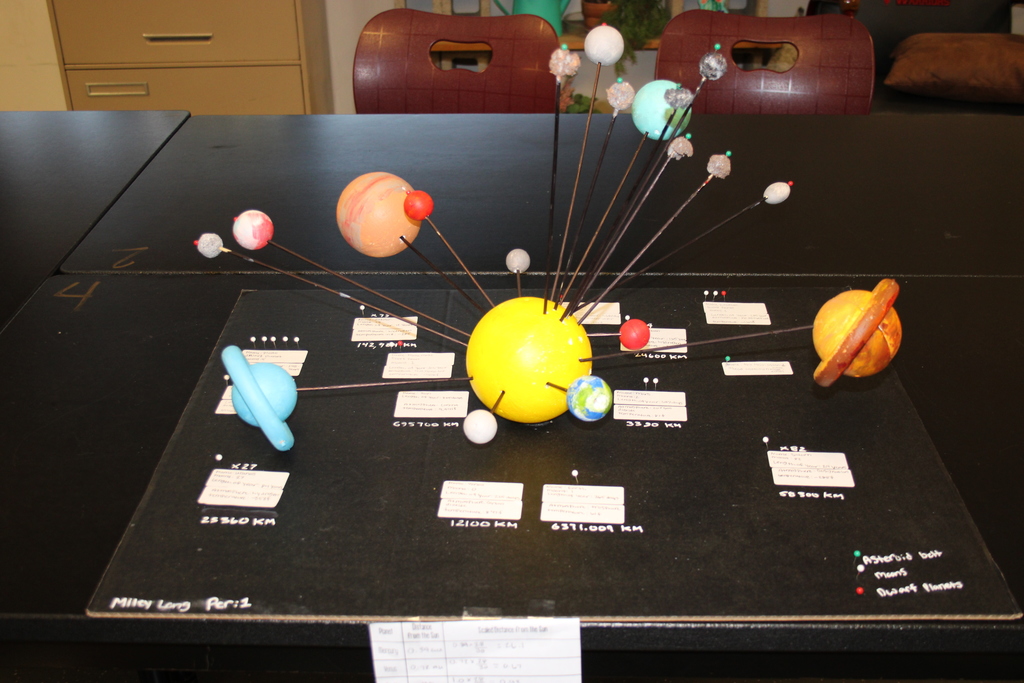 Dear Standard Community, District and SMS administration are aware of a threat posted this morning on Snapchat. Our superintendent and I decided to share this information beyond SMS because many of you have reached out with concern. KC Sheriff are actively involved and are investigating. We will have an increased presence of law enforcement starting Monday. I am proud to know we have a school community that cares. As soon as people became aware of this threat, they started reaching out to make sure we had the information. I especially want to thank the staff, parents, and students who reached out. - Principal Conolly

Our Tribe Rocks! Today, our Inclusion Club "The Tribe", spent their lunches socializing & painting rocks. This unique group gathers general ed students with students with disabilities to create stronger friendships and build relationships. Having fun together is key!#SSDWeCare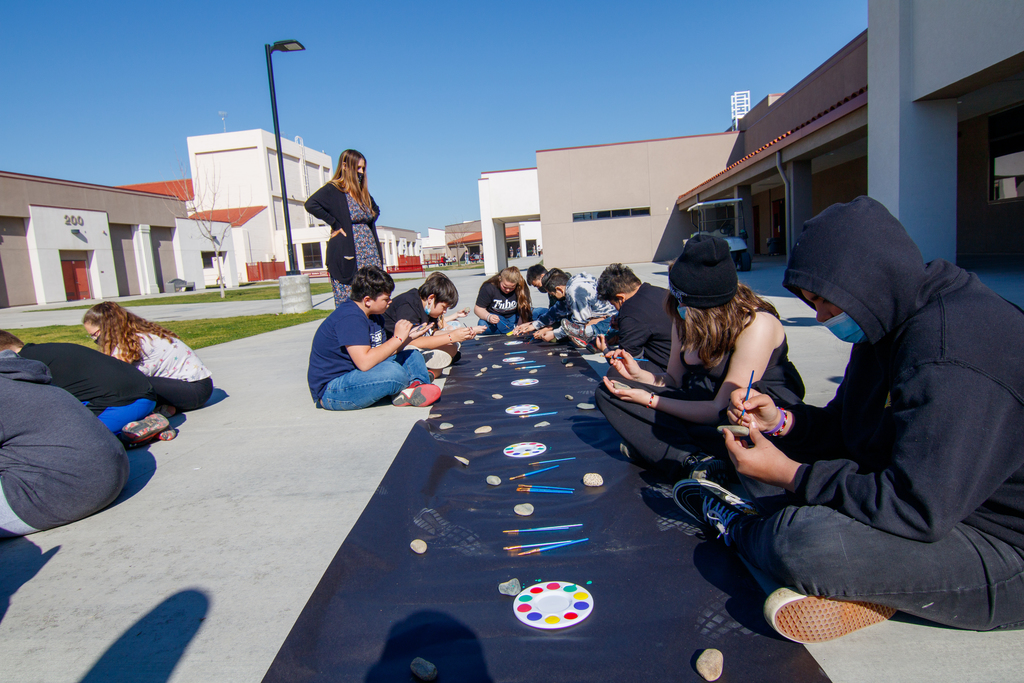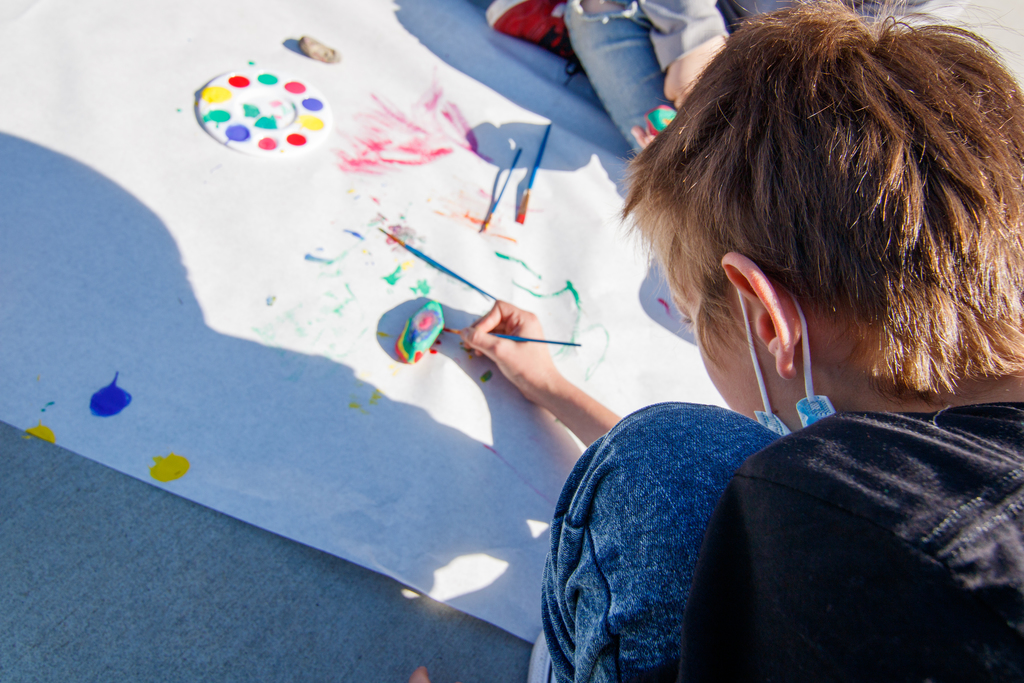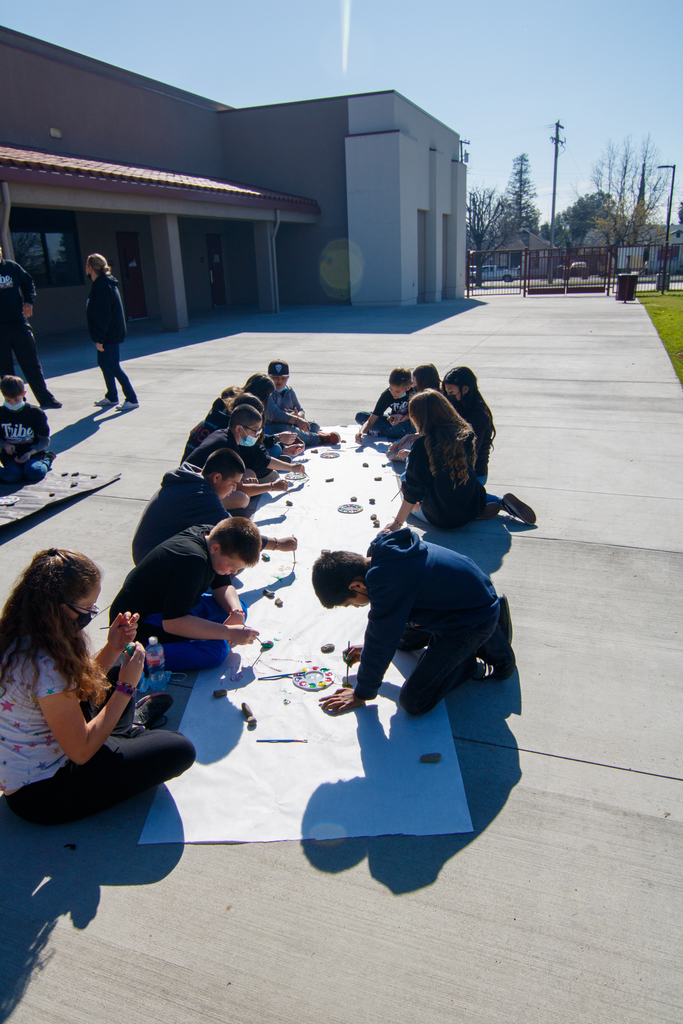 7th grade students in Mr. Copolla's Science class working on "Signs of a Chemical Reaction" lab! #WarriorsUnite #SSDWeCare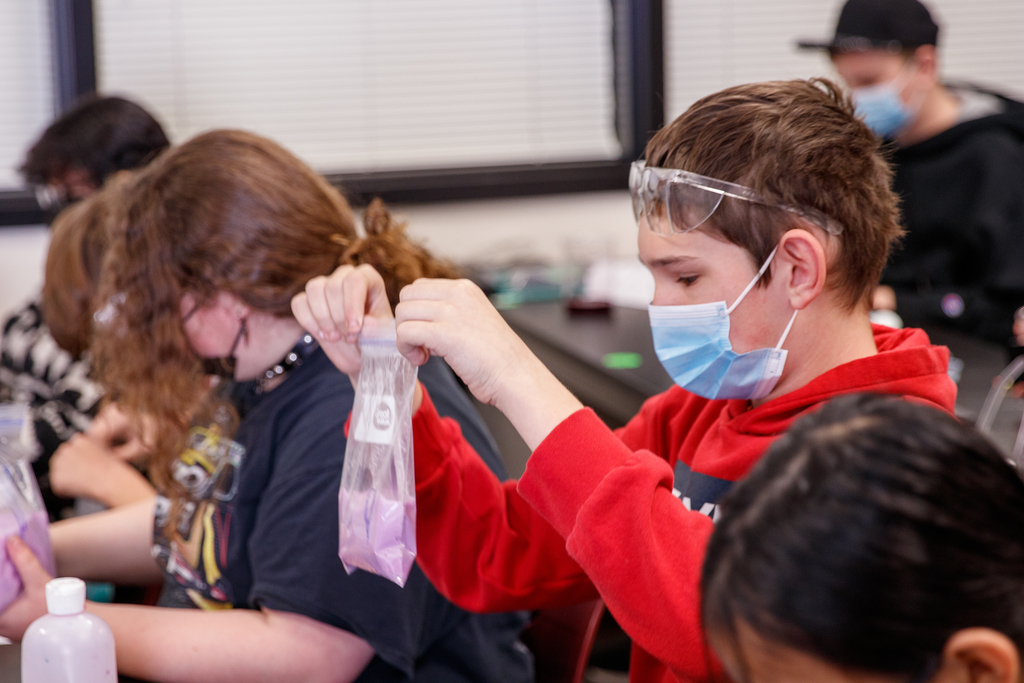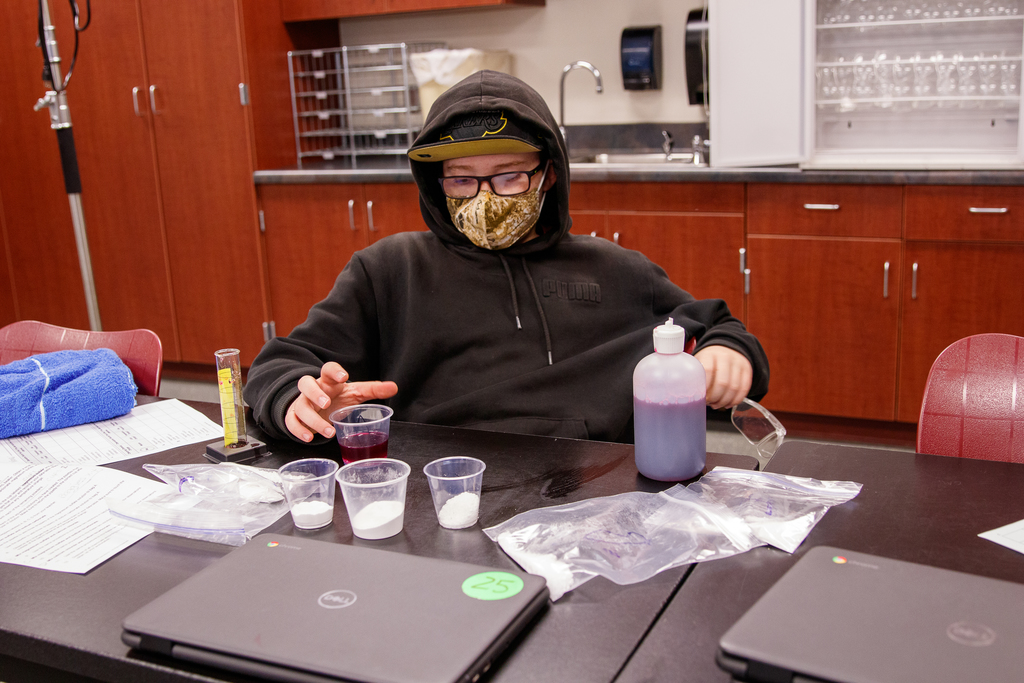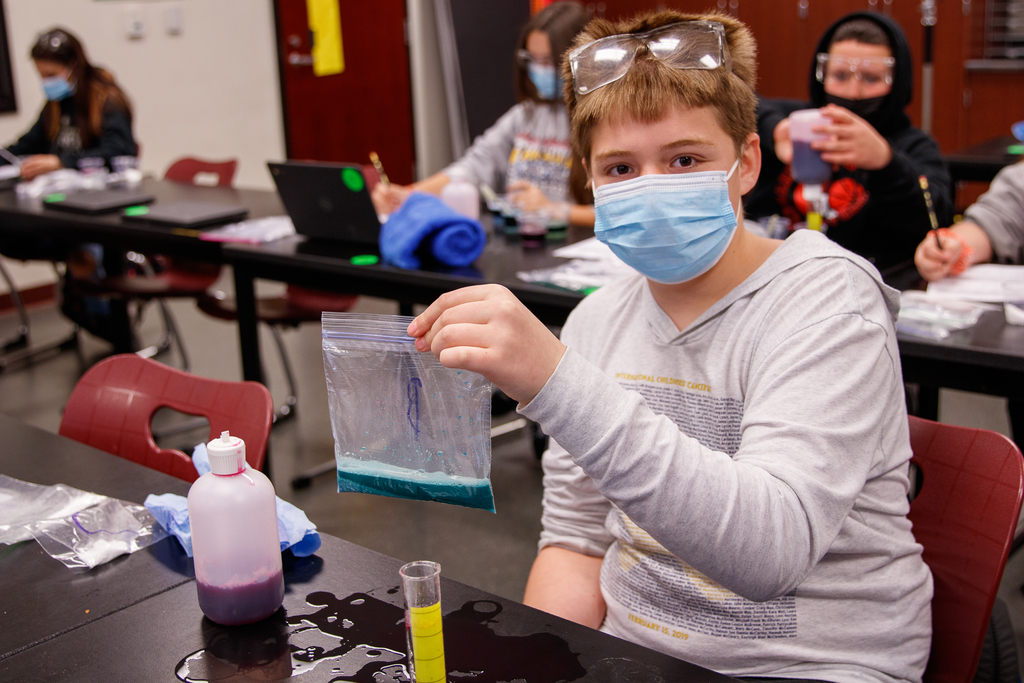 Happy New Year from Standard! See you back on Monday, January 3rd!