Join us for great music and great breakfast served up this Saturday morning by our talented students.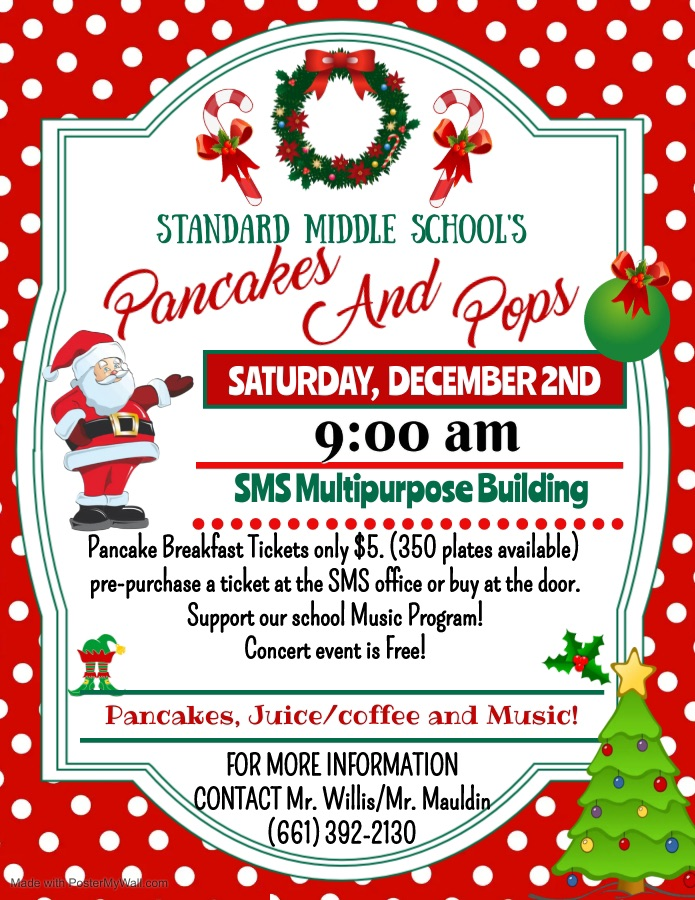 Good morning Standard Middle School Families, Our next Coffee and Connect with Principal Bassilious is Friday Dec. 1 from 10am-11am in the District office FLB room. Hope to see you there.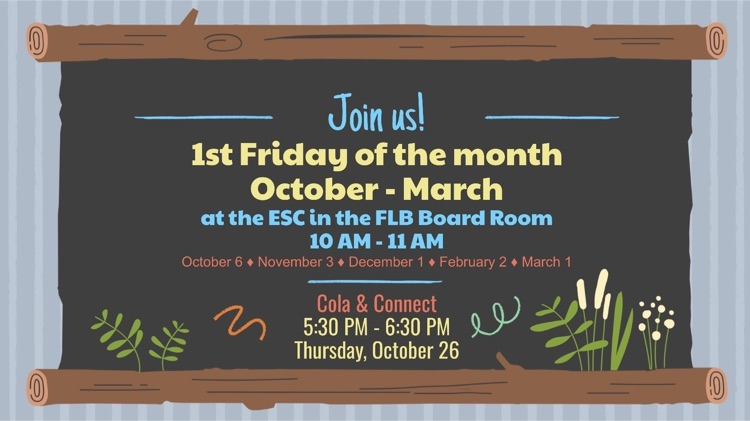 Saturday Dec 2nd is our next AAA Saturday School. 7:45 - 12 noon. Meet in the SMS Gym. Please use the attached QR code to register if you have not already done so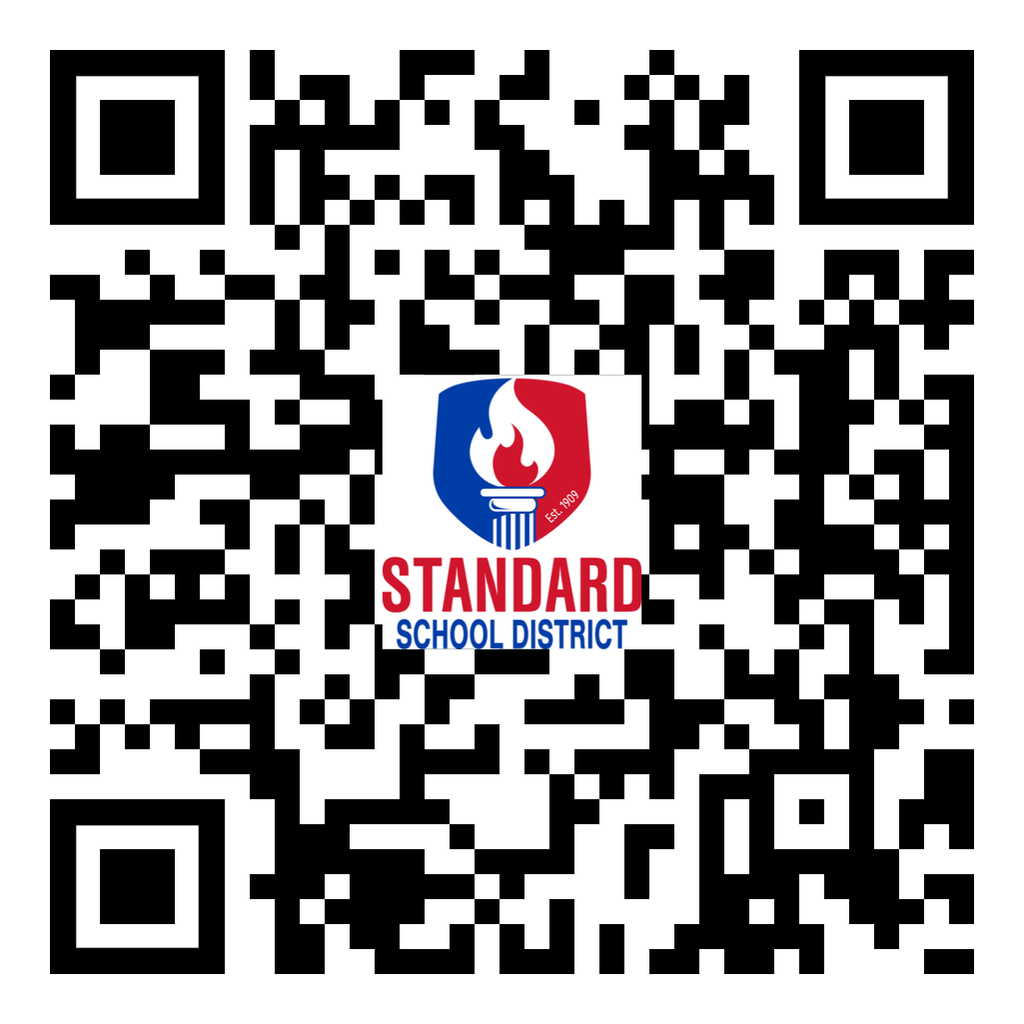 See you at the show! Save the date.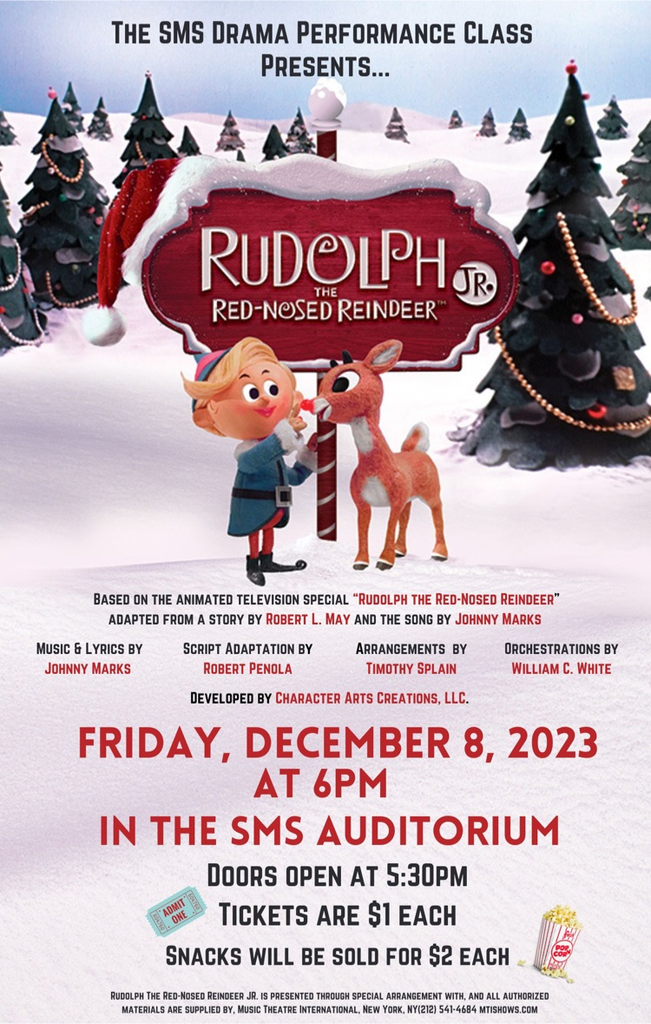 Veteran's, Standard Middle School thanks you for your service.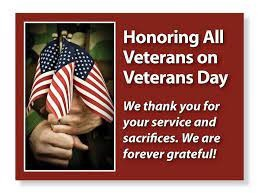 Good afternoon SMS Parents, please see the REVISED attached MONDAY LATE START bus schedule.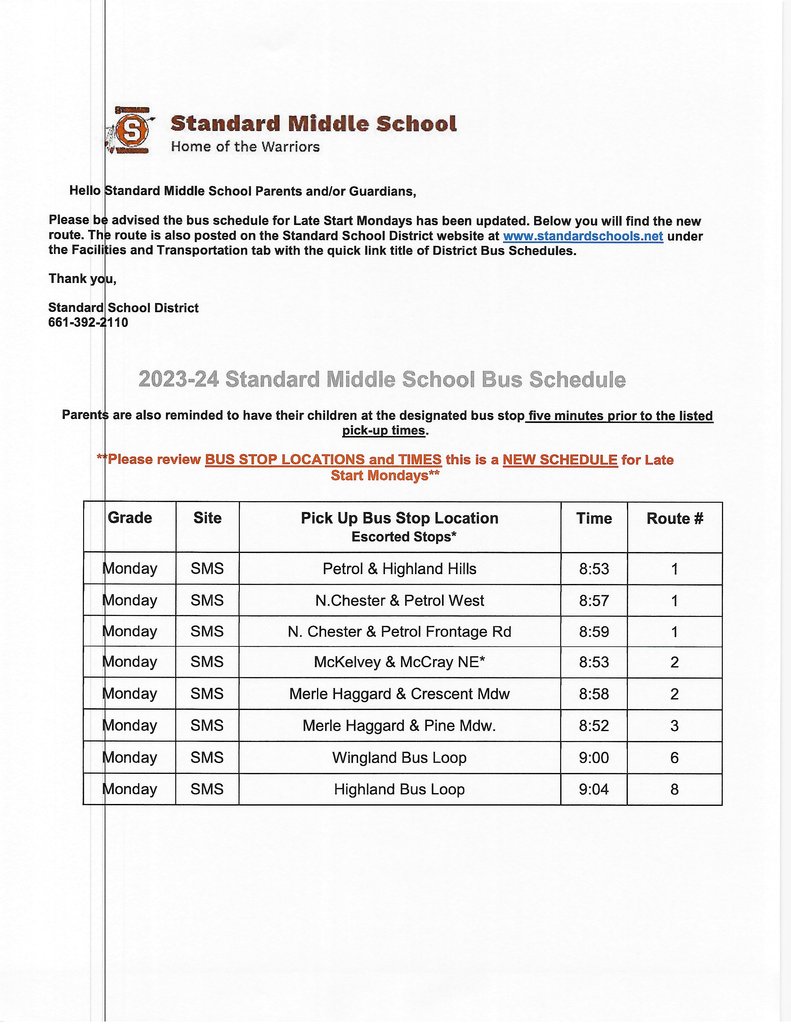 Dear SMS Parents: TODAY's COFFEE AND CONNECT with Principal Bassilious has been cancelled. Please join us next time on Dec. 1st. See attached for all upcoming coffee and connect dates.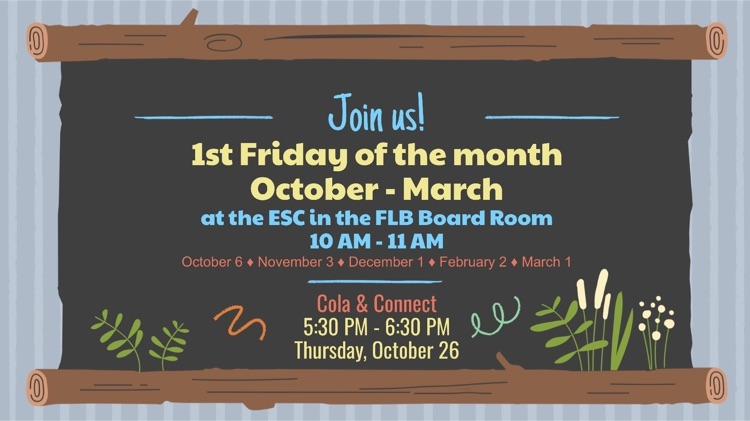 Dear SMS Parents, This week, October 23 - 27 is Parent-Teacher Conference week. School hours are Monday through Friday 8:30 - 12:23 p.m. Students may be on campus beginning at 8:10 a.m. School will be dismissed at 12:23 p.m. this week. 6th Grade parents - Please follow the Parent-Teacher Conference date and time that your child's 6th grade teachers have communicated with you. 7th and 8th Grade Parents - Parents are asked to make every effort to attend a conference during our scheduled times, however parents may come during any scheduled time. Standard Middle School will be hosting conferences Monday, October 23-Thursday, October 26 from 1:15 - 3:30 p.m. An evening time is scheduled for Thursday, October 26 from 5:00 - 7:00 p.m. Last Names A - D Monday, October 23 - 1:15 – 3:30 PM Last Names E - K Tuesday, October 24 - 1:15 – 3:30 PM Last Names L - R Wednesday, October 25 - 1:15 – 3:30 PM Last Names S - Z Thursday, October 26 - 1:15 – 3:30 PM Last Names A - Z ***Evening Session Only*** Thursday, October 26 - 5:00 – 7:00 PM
The next AAA Sat school is this Saturday, Oct 28th from 7:45 -12:00 noon. If you have not registered please do so asap. We will be focusing on academics, attendance, and achievement. This week we are holding parent-teacher conferences so you will be up to date on your students progress and needs. AAA Saturday school is a great resource to assist you. The QR code is attached. Simply scan and register. We will see you Saturday at 7:45.
While you are on campus for parent conferences this week, please stop by for a cola and share your suggestions, questions and concerns with our Principal, Mr. B.
Please stop by for a cola or coffee and share your suggestions, questions and concerns with our Principal, Mr. B.
Hey SMS. Dress up week is coming up. Check it out. Let's promote drug free life.
Today is the last day of school and SMS releases students at 12:23pm. There is no school Friday for students.
Happy Last day of School for the 2022-23 school year! All schools have a minimum day today. Wishing you an amazing summer full of memories and fun in the sun!
SMS 8th Graders are safely at Magic Mountain and having a blast!!!
The 8th graders are safely on their way to Magic Mountain!!
Free TDAP Clinic for all incoming 7th graders at Wingland 10am -3pm on August 2nd, 2023. This event is for ALL Standard School District students.
Please join us for a combined Band/Choir/Colorguard performance May 4th concert in the SMS Auditorium at 6pm. Admission is FREE.